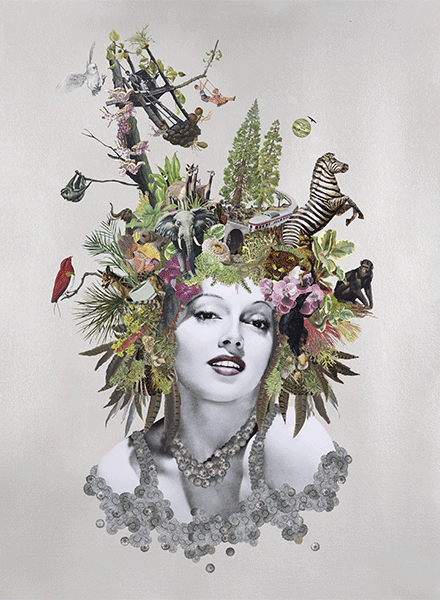 Mrs Smith (Lenticular)
Lenticular print
75cm x 55cm
UNFRAMED
Limited edition of 25
Lenticular print featuring actress Lana Turner who most notably played Cora Smith in The Postman Always Rings Twice 1946. Her performance enhanced her reputation as one of Hollywood's glamorous femme fatales which is how Rivans endeavours to portray planet earth in this collage. Earth is the film noir playing on the silver screen and Mother Nature is acting the part of the Femme Fatale portrayed as beautiful and strong - yet fragile and vulnerable.
(available framed in polished chrome, finished size approximately 60cm x 80cm £2350)
www.liberty-gallery.com